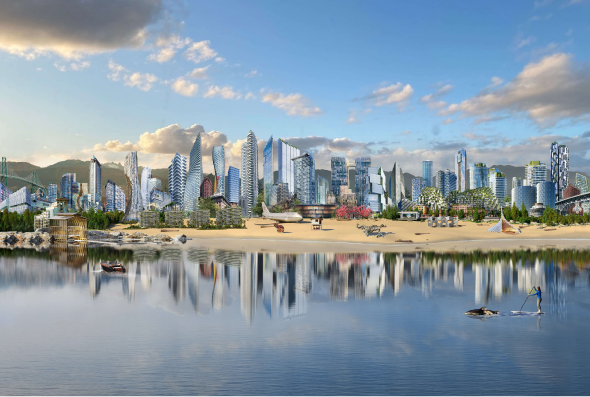 Westbank
Westbank is a practice dedicated to the creation of inspiring environments. We fundamentally believe in the power of well-functioning cities and the overarching values best described as the common good - that the solutions to our greatest challenges will be found in helping our cities live up to their full potential. Established 30 years ago, Westbank is a private company that partners with likeminded global organizations to become ever more impactful. We concentrate primarily on projects that serve as catalysts for broader change in our core cities of focus: Vancouver, Toronto, Seattle, Tokyo and San Jose. As a global leader in net zero development and the co-owner of one of North America's largest district energy providers, we are committed to largescale net zero carbon initiatives. Our body of work includes residential, hotels, retail, creative workspace, district energy, affordable housing, exhibitions and public art, with over $50B of projects completed or under development. As our practice has evolved, we have woven together an ecosystem of cultural enterprises including restaurants, gyms, spas, music venues, private members clubs, fashion, dance schools and food halls. We bring this ecosystem to life through collaborations with some of the most talented artists, architects, designers and entrepreneurs in the world. We look for every opportunity to strengthen the bonds that unite us – to create shared experiences that bring people together and help build more inspiring, sustainable communities. Through these and other endeavours, our evolution continues as we become a cultural platform for the creative city.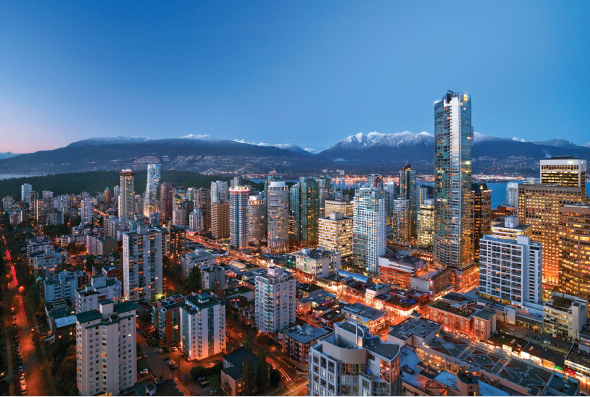 Peterson
Peterson Group ("Peterson") is a family-owned private entrepreneurial company based in Hong Kong and Vancouver. The company has expanded over the past sixty years from a humble trading company sharing a single desk to a thriving and diversified international group. Today Peterson has businesses in various sectors and different regions of the world, while remaining true to the fundamental values on which the company was founded: integrity, entrepreneurship and partnership. We pride ourselves on our reputation of building lasting relationships with partners, stakeholders, and community groups, continuing to establish our presence as a reliable and trustworthy partner and market leader, and above all else, making positive contributions to the communities in which we live and work. The principal business of Peterson is investments in property globally, crossing asset classes and strategies. In addition, Peterson has investments in private equity, venture capital, private debt and asset management. Throughout our history, Peterson has owned, developed and managed a diverse portfolio of projects including residential, office, hotel, retail, industrial and mixed-use. Across North America, Peterson's interests include ownership in over 10 million square feet of commercial property, over 2,400 units of residential and hospitality, and participation in the development of another 14.0 million square feet.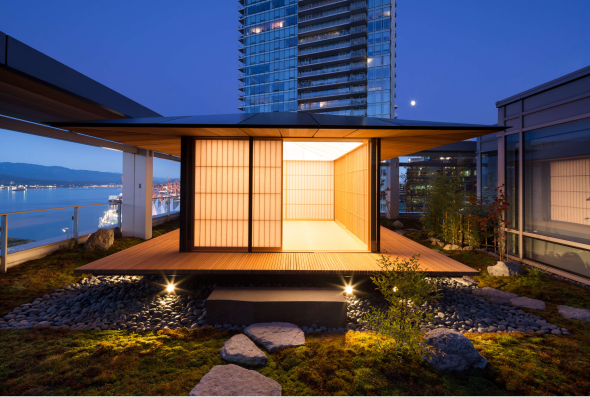 Kengo Kuma and Associates
Kengo Kuma and Associates (KKAA) is an award-winning, Tokyo-based partnership led by Kengo Kuma since its establishment in 1990. The team's expertise encompasses architecture, interior, and landscape design. Renowned for cultural and civic projects, KKAA have also designed and completed installations, experimental pavilions, renovations, and major urban developments. The practice uses architecture to strengthen the connection between human experience and the project surroundings, both natural and urban. Detail, material, and nature are at the heart of the practice.
The office comprises more than 300 staff in four offices, of which more than 230 operate from the headquarters in Tokyo. Other locations include Paris, Beijing, and Shanghai. The staff is primarily design-heavy, with nearly all trained in architectural and urban design, and including architects, landscape architects, renderers, model makers, graphic designers, 3D programmers, and administrators hailing from all over the world.
Kengo Kuma guides all projects personally. Together, the office has completed and ongoing work in more than 26 countries on five continents. The work is made possible by collaboration with not only local architecture offices and design teams, but also construction teams, craftspeople—and forward-thinking clients.