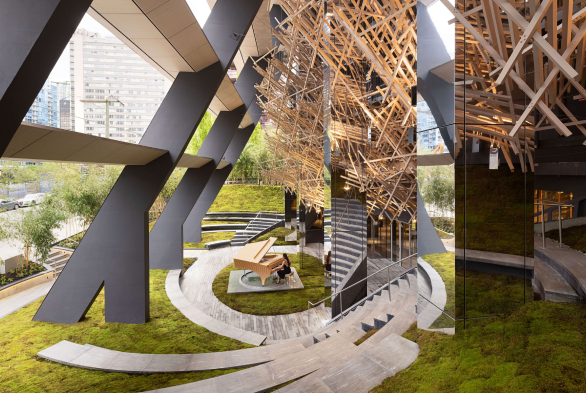 Moss Garden
The entrance to Alberni by Kengo Kuma opens onto a landscaped amphitheatre and Japanese moss garden, that serves as a semi-enclosed outdoor performance space. Composed of locally-grown mature moss, the garden creates a natural entryway to the building that embodies the philosophy of Zen.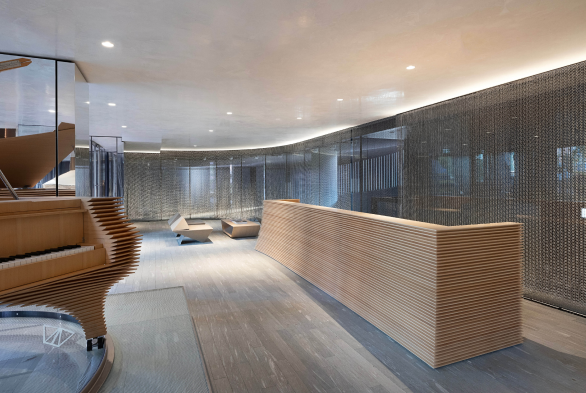 Lobby
As one moves from the exterior to the interior, the material palette of the tower gravitates to "softness". The applications of the materials, however, belie their properties: in the lobby, natural and crafted materials blend together, the drapery is made of a delicate metal mesh, screens and handrails appear as floating sheets of Washi paper. In this way, "softness" of materials do not necessarily correlate with our expectations of their performance.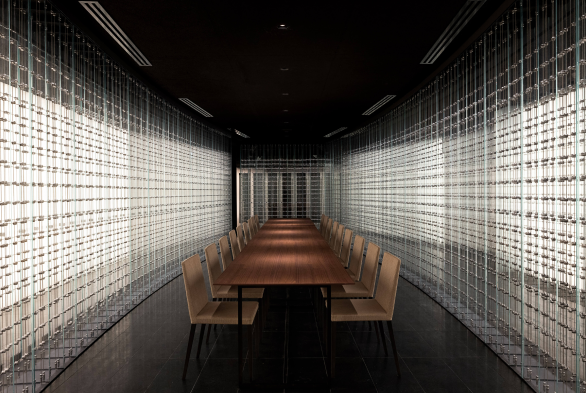 Wine Room
The Wine Room at Alberni by Kengo Kuma is an additional space for private dining and events, designed by Kengo Kuma. The space is defined by custom glass display walls, holding wines from the personal collections of residents.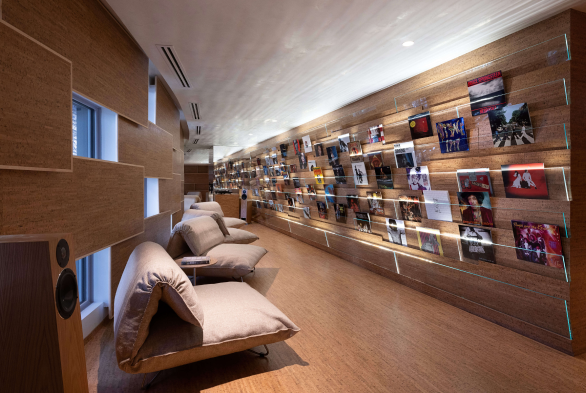 Listening Room
The Listening Room is a music lounge with a curated record library, custom designed for acoustic performance. Cork walls and flooring provide soundproofing and bring warmth to the space.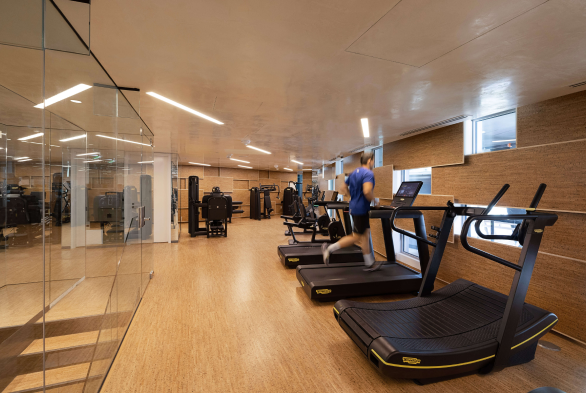 Gym
A complete fitness centre equipped by Technogym, overlooking the moss garden and amphitheatre, anchors the wellness experience at Alberni by Kengo Kuma. Cork walls and flooring continue throughout the space while functionally, providing soundproofing.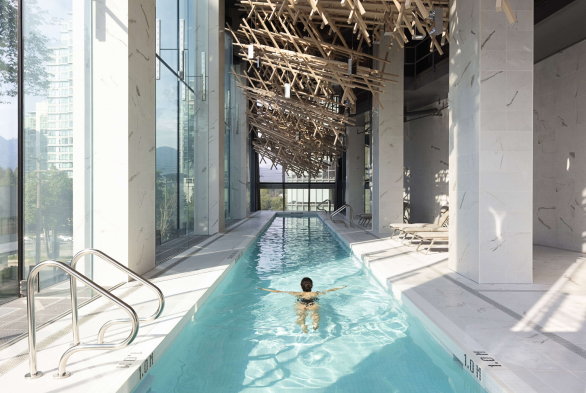 Pool
The pool at Alberni by Kengo Kuma is a uniquely beautiful space, featuring an expansive sculptural ceiling element composed of Kigumi. A sauna, hot tub and changerooms complete the building's wellness experience.